Goodwill Industries is consistently ranked among the top charities that make your donations go further.
Each time you donate to Goodwill or shop in the stores, you are supporting training programs that help people with barriers to employment. Your donations matter!
Don't leave hope in your closet or in your garage.
Through your donations and shopping with Goodwill we are able to provide re-used and recycling programs that kept over 5.5 million pounds of material out of the land fill helping sustain individuals, communities and the environment in 2016 alone.
Ways to give back to your community.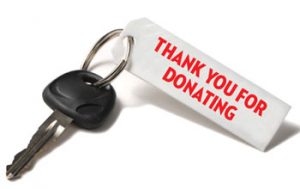 Your time and generous donations are critical to our purpose of "Changing Lives Through the Power of Work".
Cash Gifts - Your cash donation can be provided through the stores or the online secure PayPal link. Remember your monetary donations are tax deductable.
Goods - There are 12 store locations, 10 donation centers and our As-Is Outlet Center in the Goodwill Industries of Central Michigan's Heartland 8 county territory.
Vehicles - Your used vehicle could be the answer for a families transportation to secure work and trips to the doctor. It is fast and easy to donate your unwanted vehicle by calling "Wheels to Work" at 269-962-9000.
Volunteer - Make a meaningful impact in the community. Volunteer, get involved today. Call 269-788-6500.